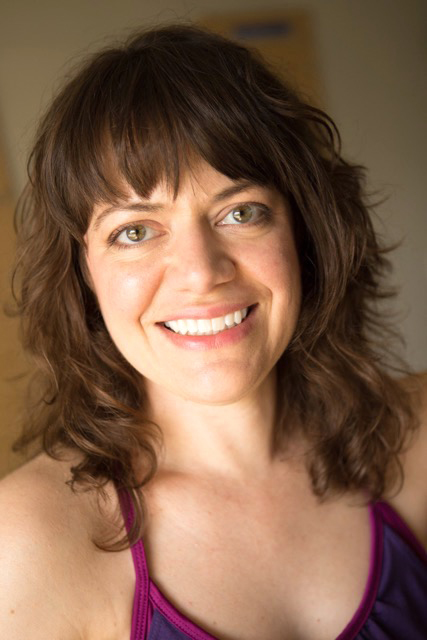 Meet Christina Providence, MFA, GPCC™
I work with high performers who have hit a wall. I help them feel like themselves again so they can get back on top of their game.
I am out to bust the myth that we have to drain ourselves to serve others. I believe that healing and service are creative processes, and that as leaders we can not only heal and prevent burnout, but we can turn it around to reach new levels of performance and joy. And when we do this for ourselves, we inspire the same in others.
See what past clients are saying!
Jennifer S.
After a serious injury, Jennifer knew something needed to change in her working life. That's when she began her work with The Providence Method. As a result of our work together, Jen gathered her resources and left her full-time job to launch Culture Shift – a training program that facilitates diversity and inclusion, helping organizations recruit, retain and develop high-level talent.
Ariana U.
Burned out, stuck, and paralyzed with fear, Ariana took a leap of faith when she enrolled in my intensive private coaching program, coupled with group work – and it paid off! First, she more than doubled her investment in the program when she landed her dream job as an Executive Coach with a healthy raise, just one month after she began the program. She also leaned on the deep support of her coaching cohort to be fully present for her kids while she navigated a painful divorce.
Brooke W.
Brooke had a successful small business, but she was overworking and undercharging, destroying herself to make ends meet. Through her work with me she focused in on her strengths, built the confidence and skill set to win larger contracts, and grew a single side project into the entire focus of her work.
Kerrianne W.
Kerrianne knew she was driving herself into the ground, but she was terrified of making a wrong move. During our work together she connected with her deeper sense of meaning, decided to trust herself, and went after what she really wanted. As a test run she took her longest vacation ever – a month in Germany – then she launched herself as a freelance expert and moved across the country. Now she's found her creative freedom and happiness, and she's on her way to building a new business as a solopreneur in yoga and Ayurvedic medicine.
"The Providence Method is full of wisdom that only a brilliant coach like Christina could offer. She can do in one session what took me 3-5 sessions with another coach. She's the right combination of artist and scientist, and she coaches in a way that merges head and heart. Her process is non-judgmental, compassionate, and highly informed. She helped me see what I want to be doing in life and – most importantly – how I can actually get there. Give her method a try; it's magic and mastery.
Catherine H. | CO-FOUNDER AND CO-CEO, SOCIAL SECURITY ADVISORS
"I did a lot of hard work with Christina and it was just so worth it. Since we started our work together, my business has won the Columbus Dispatch CBUS Top Pick for Yoga Studio, and then we ended up winning another award from Columbus Alive a few months later. Having a coach can be even better than having a business partner because when you need her she's there, and when you are ready to spread your wings then you're on your own with her cheering you on.
It was a huge lesson just to know that it was okay to reach out for help and reach out for support. And once I did that, my whole world changed. It changed professionally, but it also changed personally."
Amy L. | OWNER, BEXLEY YOGA AND WELLNESS
"I wanted to springboard into something more, and Christina helped me create huge results – first a promotion, and then down the line, the job of my dreams. As a coach and teacher, Christina understands at a very, very high level what I am thinking and feeling. I don't know of anyone else who works the way she does. The Providence Method helped me change my work and personal life, and gave me skills I will use for many years to come."
Christina C. | SENIOR CONSULTANT, DIGITAL STRATEGY
"You might think if you want peace you should get a plane ticket to an island. And I would wonder on the island how much guidance you'd have. One big thing I have picked up from this program is the power of support and guidance. That was very powerful for me.
I didn't know if I could make this work. That was a huge thing for me. I didn't think you were talking to me. But you were. And so that has been eye-opening for lots of different reasons.
What I've learned in this program is that there's such power in letting my energy 'simmer.' It's the ebb and the flow, and there's power in the ebb. If you think being successful is the same thing as being on fire the entire time, you need to talk to Christina."
Lynne "Extra AF" Williams | HEALTH INSURANCE NETWORK RELATIONS MANAGER | MEMBER, OHIO ROLLER DERBY | ASPIRING ENTREPRENEUR
"My work with Christina showed me how to invest in myself so that I can commit to risky, long-term creative projects. This has been the biggest reward, as prior to this program I was stalled out and taking baby steps.
Before this program things were fine, but I didn't have a big picture vision. I had vague goals, but I wasn't acknowledging where I needed support and I didn't have the energy or self-confidence to make a plan. Now I'm much better focused on what I am building.
My concentration has improved a ton. I'm reading about 5 to 10 times more than I did before. My writing is also much more focused. In short, I'm much more productive. A big thing I realized is that I needed a lot more rest than I thought. I often find it'll be 1:00 or 2:00 in the afternoon and I've already gotten so much done, which used to be unheard of for me.
Through my work in this program I also learned that adults co-create their relationships. I have a choice about how I get involved with people. Imagine if everyone acknowledged that! My relationships with all my loved ones have really changed and I'm now in a great romantic relationship.
Christina is intellectual and she brings so many years of experience with high performers. But also, for me there is a sense of mystery in Christina's process. That's why someone might find themselves in this program and not with just any coach.
Some of it happened really fast. Other parts are slow, like chipping away at a sculpture. But it does feel like magic. As one of my classmates put it, I don't know exactly what Christina is doing and I don't care, but I love it."
Annie McGreevy | SENIOR LECTURER, OHIO STATE UNIVERSITY DEPARTMENT OF ENGLISH | AUTHOR, CIAO, SUERTE